Update on keke NAPEP riders protest in Maiduguri.. POLICE DISBAND Motor Traffic Division, (MTD Maidugur)i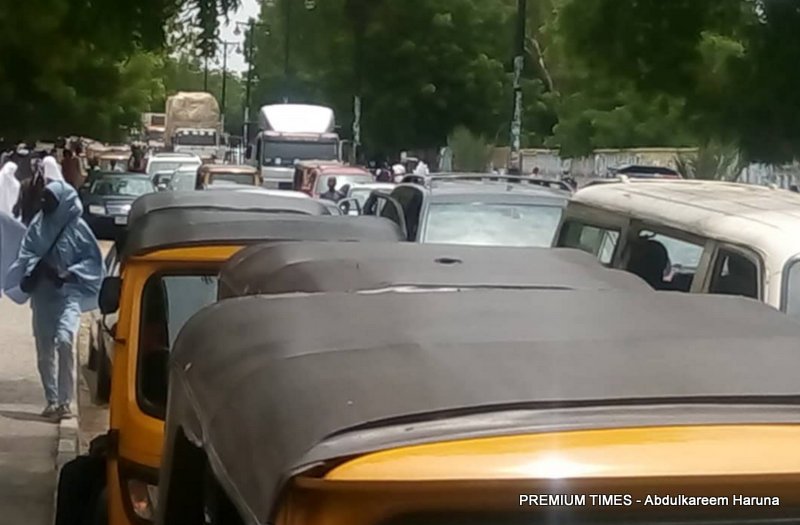 By Ahmed Abu, The Nigerian Voice, Maiduguri
The Borno state Commissioner of Police,CP Damian Chukwu in a press briefing with newsmen Monday evening said that on getting the news of the protest, he looked into the matter and directed immediate investigation into the allegations agaunst the Police Motor traffic section operating within the State capital.
He also said that he has closed down the Motor traffic Division of the Maiduguri Metropolitan Council and disbanded the division while a separate order has been made for the Divisional headquarters to post all the officers and men of the MMC Police Motor Traffic Division outside the state capital to work henceforth.
The CP further assured that anybody found guilty after the full investigation will be punished accordingly as such allegation was completely an indictment to the corporate image of the NPF and will not be condoned.
Chukwu added that whatever could have happened, it was not proper for the government officials to be collecting levies from the commercial keke NAPEP riders without providing them with parking space or bus stop within the state capital while revenue was being collected.
He also noted that investigation into the matter revealed that Motor Traffic Division of the MMC Division, Police headquarters officers were stationed all over the city at strategic places or bus stops and do arrest the keke NAPEP riders for illegal parking and take them to the Police station, knowing fully well that they don't have bus stops.
The CP however frowned at the manner the Local Government Council within the state capital of Maiduguri city have been collecting levies regularly from the commercial keke NAPEP riders without constructing or providing parking spaces for them within the neighbourhoods or bus stops along the major roads and highways within the state capital, Maiduguri from the money collected by the local government councils.
The Police Commiasier in a statement issued Monday read in quote: " At AM hours today, different groups of Tricycle operators mobilizd themselves & blocked some r/abouts within M'guri Metropolis, claiming illegal collectn of levies by Local Govt authorities without provision of motorparks.
"The protesters also alleged harassment & extortion by security personnel especially the Central Motor Traffic Division ,Maiduguri.
2.BRS Commr For Justice/Attorn Gen & Eye promptly intervened & the situation was brought under control.No loss of life or injury sustained & no damage to property.
"Normalcy has returned with free flow of vehicular traffic & persons.In the meantime, eye have disbanded the Central Motor Traffic Division pending the outcome of the ongoing investigation by the State CIID,pls…CP Borno."
en
SOURCE :The Nigerian Voice (local news)