US Ambassador Commends Gaidam for Dev Support to Security Agencies…UN to Partner With Yobe on Developmental Projects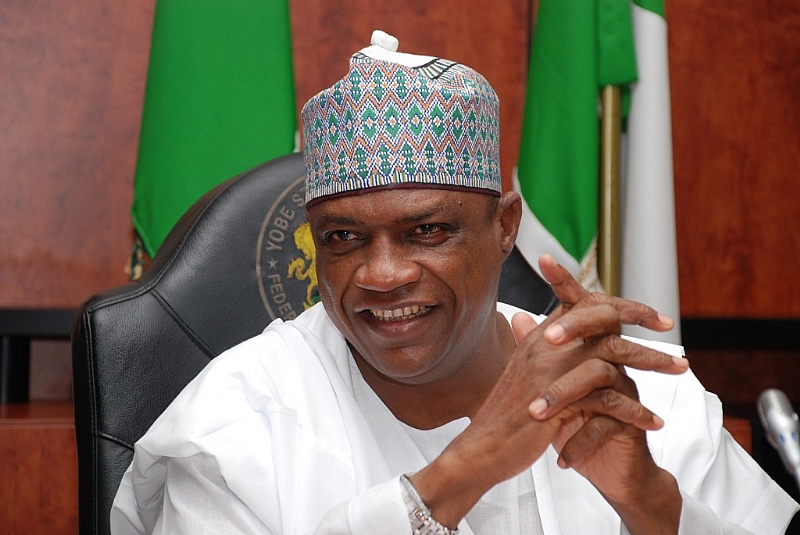 By Ahmed Abu, The Nigerian Voice, Damaturu
The United States (UN) Ambassador to Nigeria , Mr. W Stuart Symington has commended Governor Ibrahim Gaidam of Yobe state for his developmental efforts and support to security agencies in the fight against boko Haram insurgency in the state.
During his visit to the governor at the Yobe Governor's Lodge in Asokoro District, Abuja yesterday, Mr. Symington said support by the states to the federal government is critical in ensuring and strengthening security in the country.
"Governor, what I want to say is that the response you made using state resources to support the work of the security forces is exactly what has to happen in Nigeria as a whole and I want to congratulate you and applaud you for it.
" The challenges that Nigeria faces are too great to be resolved by the federal government alone. It needs the leadership and the support of every state (government) and the leadership and support of people throughout the country. So, I just want to congratulate for your effort", Ambassador Symington said.
Governor Gaidam discussed a range of issues of mutual interest with the UN Ambassador while assuring the governor that the US Embassy in Nigeria will partner with the Yobe State Government on various developmental projects in Yobe state.
en
SOURCE :The Nigerian Voice (local news)