"Vice President Yemi Osibanjo indicted for stealing 5.8 billion naira.." Femi Fani Kayode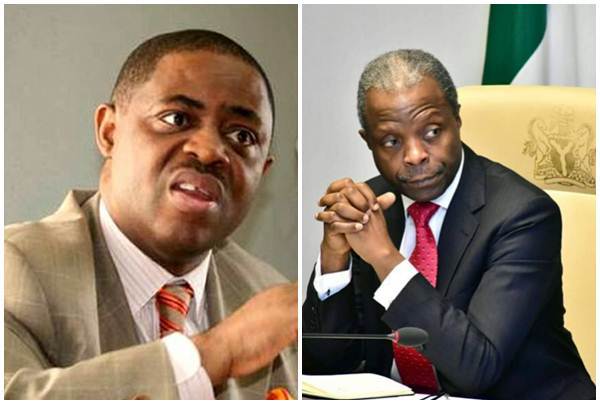 Chief Femi Fani kayode, a sworn critic of the APC led government has descended heavily on corruption allegations against some members of APC. In a statement made available to The Nigerian Voice, the former Aviation Minister said:
"National Chairman of APC Adams Oshiomole indicted for receiving 55 million U.S. dollars in bribes. Governor Abdullahi Ganduje of Kano indicted for receiving millions of U.S. dollars in bribes. Director-General of National Emergency Management Agency, Mustapha Maihaja, indicted for stealing 33 billion naira.
Director General of National Broadcasting Commission, Ishaq Kawu, indicted for stealing 2.5 billion naira. Group Managing Director of NNPC, Makanti Baru, indicted for stealing 7.2 billion U.S. dollars. Add that to Babachirgate, Barugate (Part 1) , Osbornegate, Alpha-Beta Gate and so many other gates. Do you still believe that Buhari is Mr. Clean and that APC is a party of angels?"
en
SOURCE :The Nigerian Voice (opinions)