VICTIM OF MILITARY BRUTALITY IN BORNO GETS N660,000 FROM PRESIDENTIAL COMMITTEE, OTHERS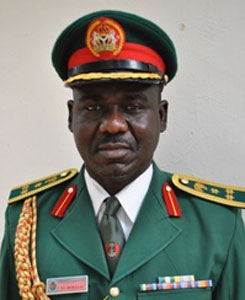 By Ibrahim Gwamna Mshelizza
Master Mohammed Sani the victim of military brutality who`s hand was amputated as a result of injury sustained has been given the sum of N660,000 for his education and up keeping.
The chairman Presidential Investigation panels to review compliance of the Armed Forces with Human Right Obligations and Rules of engagement, Hon. Justice Biobele Abraham Goegewills while delivering his remarks at the closing of the Public sitting for the North-east at the High Court complex in Maiduguri on Thursday said the panel has donated the sum of N250,000 for the education and up keep of the boy, while the Borno state commissioner for Justice and Attorney General of the state, Barrister Kakashehu Lawan donated N100,000 on behalf on himself and N250,00 on behalf of his chambers among other donations from lawyers and individuals.
The chairman assured the people of the North-east that the panel will look into all their petitions with a view to addressing them, adding that they will listen to all petitions and complaints and compare them with the submission of the military with a view to ensuring justice and fair hearing.
He said the Unity and peace of the country is paramount and as such the panel will do everything possible to ensure its unity and assured the general public that those that were not able to submit their complaints, should still do so through the state ministry for Justice.
Earlier, the Borno state commissioner for Justice, Barrister Kakashehu Lawan said the people of the state are satisfied with the way the panel handled the sittings, as the lawyers, general public and the state government are satisfied.
He said a desk will be opened in his office specifically to collect petitions from the public for onward submission to the panel in Abuja.
en
SOURCE :The Nigerian Voice (local news)