Wanjala beyond  and above the grave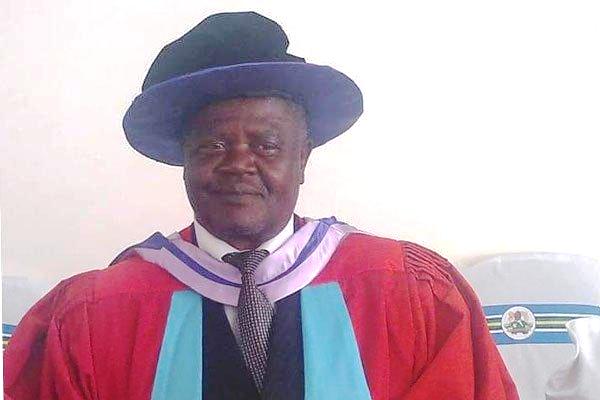 He was finally laid to rest at his Mabuye village, Lwandeti in Kakamega County. Many gathered to pay their last respects. I had never seen a gathering with so many professors in diverse fields, not in anyone's funeral. From University of Nairobi, Moi, Egerton, Kenyatta, Kaimosi, MMUST, Kibabii, Kisii…they all came to pay their last respects to a man they knew, mostly through his literary and cultural contribution to society. Prof Henry Mutoro led the tributes from the university of Nairobi, and professor Wanjala's biological scion Dr Alex Wanjala lined up to give a chance to the lecturers from the various other universities. He was a proud son having worked with his father as colleagues for thirteen years!
His family paid tribute. And in all the tributes one that keeps ringing is that Chris Lukorito Wanjala may have died physically, but it is worth remembering him in various ways. Some promised to start various causes to keep his memory alive.May be an institute….anything. Someone quoted '' bury my bones but keep my words''. Luckily for us, it is not so difficult to forget his words. Wanjala preached water and took the same…before he died he had handed over to a publisher his life story, Memories Beyond Mount Elgon(I hope it comes out soon). Joash Wamang'oli,formerly Member of Parliament for Webuye, brought a copy of Drums of Death to the funeral and he claimed this literary work by Wanjala was about him. Wanjala had given his inaugural lecture way back in 2003 entitled The Growth of a Literary Tradition in East Africa. And of course his essays in For Home and Freedom, Season of Harvest, Memories We Lost and Other Stories,and the many other books he edited. We can all read this as a way of remembering one of Africa's greatest. We can go beyond this, and comment on his works, after all, to me, he is a good literary subject.
I believe great writers like Shakespeare are great not just because their works were great,which undoubtedly they are. Such writers are great because others deemed them worthy of respect and memory. For centuries they have kept them alive through literary discourses on what they wrote. Wanjala has contributed to their greatness. This is evidenced by the many students who now understand works of such writers as Esk'ia Mphalele, Peter Abrahams, Keropatse Gotsisile, Seroti Mongane Wali, Taban Lo Liyong, Sunday Anozie….He talked about them with such passion you would not doubt he had met them, and he indeed had met some of them.Dr Eseli Simiyu, the MP for Tongaren confessed that had he listened to Wanjala before joining university, he might have taken Literature and not what he ended up with. But the most important here is that Wanjala did his work well. He deserves a life beyond the grave, he has earned it.
As his student and close friend, I benefitted immensely from his patience and fatherly advice. I remember with fondness one of his remarks in one of my essays, ''…this is a very light weight essay from a bright student who was otherwise too lazy to read…''. I initially kept off from him but he kept looking for me and finding out whether I had read and enriched my essay. According to him one could not prove they have read if they have not quoted other scholars, he called it intertextuality. This would then help me a lot in subsequent studies. When he hosted The Literary Giants on KBC, part of his regular members were his students, and I am fortunate to have been one of them. He asked tough questions on this programme for which he expected good responses. This way, he fashioned out students who would follow in his footsteps. I know many students whose M.A theses and PhD dissertations were prompted by his discussions in class. And many more whose final work he either supervised or it benefitted from an interview with him, or just his ideas.
He attended many conferences and seminars. His contributions in the various scattered places, journals and books can be collected and reissued in book form. Those who can represent his life through biographies, films and other media can do so. Those who wish to criticise him should all be free, they will be contributing to ''the great debate'' and deepening our understanding of not only literature but life itself.Remy Shiundu in ''In Defense of Wanjala…'' has done part of the work, so has Harry Mulama.
So as he rests in peace in Mabuye, controversies on culture will continue to raise debate. Born in Bungoma, buried in Kakamega, was he conservative or progressive?
Denis Waswa Barasa teaches English and Literature at The Immaculate Heart of Mary Luuya Girls High School, Bungoma County.
en
SOURCE :The Nigerian Voice (opinions)