We Bought Buhari's Dummy…Ao Easily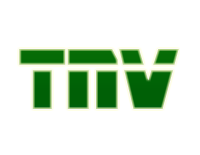 Buhari says we have BVN and TSA. He insists on fight against corruption. He encourages whistleblowers and rewards them so they go to work.
Huge cash sums start materializing here and there but nobody wants to claim them as even house owners deny ownership of such monies!.
The whistleblower policy is gaining ground. So visible even the blind can see it…as confidants betray their principals for promised rewards.
The BVN policy is chasing looters away from regular banks….so they keep huge loots at home…as owners deny their cash for fear of imprisonment.
The TSA policy is keeping thieves in check.
Yet avowed Doubting Thomases and sworn spoilers still discredit the whole gains and punch a hole in the system! Or so it seems….
The head of the anti-corruption unit declares such finds regularly. He gets local and international accolades! But our Senate rejects him….severally!
His whistleblower policy recently led to the discovery of a cache of cash in the sum of $50 million in a flat in Ikoyi area of Lagos…which has been claimed by some persons and bodies.
The latest among these claimants is the government of Rivers State of Nigeria through its governor, Mr Nyesom Wike.
Think deep. I think Wike is trying to say that the money was stolen by Amaechi from the Rivers State treasury and should belong to the state and returned to the state…now that it has been discovered in its hiding place.
The comedy here is that the National Intelligence Agency…NIA…which I never heard of in my 55 odd years of existence…suddenly materializes from nowhere to lay simultaneous claim to this same cache of cash!
I would not be surprised if our saintly president briskly "sees new wisdom in cooperation with the Senate in tandem with the imperatives and the tenets of democracy" by dropping Ibrahim Magu in the next coming days.
Then it would be so crystal clear that Buhari is not merely shielding his party cohorts, he is a kingpin in all this thievery!
And Magu just doing his job as honestly and as innocently as he knows, goes the way of Nuhu Ribadu.
Now the picture is clearer about the damningly incriminating DSS report against Magu. It must have been written with the full knowledge and possibly direct orders from Buhari.
Buhari must have realised the "mistake" in appointing this man whose sudden sack he figures would lead Nigerians to suspect the sincerity of his fight against corruption. So Buhari must have woven a rather sophisticated plot to prompt our Senate to reject Magu trusting that Nigerians would easily fall for his ploy!
Forgetting that treasury thieves are not confined to the Senate but exist in all arms of this government…and all of those thieves would be uncomfortable with Magu and want him out!
And here we all were shouting in discordant tunes least aware that we've been sold a crafty dummy!
Buhari must be a sophisticated thief…
Dr Tosin Akindele is a medical practitioner and public affairs analyst.
SOURCE: The Nigerian Voice (opinions)