We Will Buy Eye Glasses For Ebonyi APC To See Umahi's Projects- DG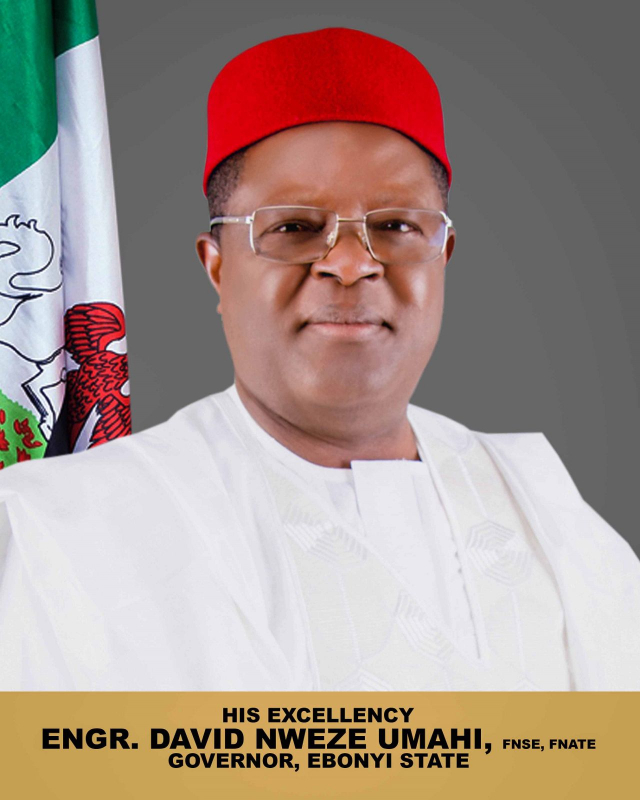 Director General of the campaign organization of Governor David Umahi's reelection, Hon. Fidelis Nwankwo and former Minister of state for Health yesterday took a swipe at the opposition All Progressives Congress, APC, in the state.
Nwankwo said in an interview with newsmen in Abakaliki that for the APC to say that Umahi has not achieved anything in office was because they were blind.
According to him, he was going to procure glasses for them and take them round Umahi's projects, adding that the governor through his numerous achievements had made his reelection a walkover.
"It is our responsibility to manage the governor's campaign organ. We were in place in 2015, and by cooperation of members, we delivered. This time around, our job has been made easier by the governor himself. He has not only performed creditably well, he has exceeded the expectations of the people in many areas.
"You know what Abakaliki urban used to look like in 2015. By then, it is easier for you to park your car at home and trek than for you to ply the muddy path. This was transformed in a period of months. You go to bed and sleep, and all of a sudden you see the muddy path changed to a tarred path. It is a miracle.
"These things have been taken to the rural areas. We have electricity, empowerment, so as a matter of fact, he has made our job easy by equipping us with campaign materials. It is not a question of we will do, we have done.
"I have no doubt in my mind. What we should be talking about is percentage win now and not if we are going to win. And at the same time, we will try to make Ebonyi a place where the presidential candidate of PDP will get the highest percentage votes in the federation.
"Should we buy them eye glasses to see what the governor has been doing? So, if they don't have eyes and cannot see well, we will buy them eyeglasses. I challenge them to open debate. I don't know the party they belong to, but if you are talking of APC, I challenge them to open debate.
"They should tell us what their party that controls the federal government has done to this state in the past three and half years because Ebonyi is part of Nigeria. If they have gotten so much trillions for a year for capital projects, let's divide that by 36, let them tell us where our own share has gone to. So, if they cannot see, I think they are blind. I will take them round and show them the ones that are physical.I will explain to them and Ebonyians will listen to us and be the witness to know who is saying the truth. I challenge the opposition to open debate in both electronic and print media.
"We have grown past federal might and we won't succumb to that psychological warfare. Democracy in this country has grown past such stage where you muzzle opposition. We outnumber them everywhere, so who is going to do that?
"We have professional security in Nigeria. Forget that these things happen sometime in the past, but it cannot happen in 2019 because we must make sure the power of the voters card is achieved. No policemen is going to write result for you; no soldier man is going to write result for you. You cannot manipulate the card reader and we have what it takes to protect our votes by our knowledge of what election is all about. We cannot continue to have fragile democracy. No, we have matured. So whoever think they are coming to use the so called federal might should perish the thought.
"The power of the voters might is greater than any other might. Federal or whatever you use to call it.
"If we could manage PDP primaries for national assembly, governorship and state assembly without much problem, why can't we manage the campaign structure. We have our campaign structure at the highest level called state campaign council headed by the governor which I am a member, we have the directorates headed by directors, we have at the local government level headed by the campaign chairman, we have at the ward levels headed by our ward managers.
"So at the management level, I superintend it and supervise what they do. So, anywhere there is problem, we find a way of settling it, that is my job", Nwankwo stated.
en
SOURCE :The Nigerian Voice (politics)