When an unhealthy competition is allowed in medical practice!
One of the cardinal rules of Medical and Dental Council Of Nigeria(MDCN) is that fully registered medical practitioners should not engage in some form of advertisement as it is contained in S.54 of the Codes of Medical Ethics In Nigeria. This is also obtainable in other professions like law et cetera. The aim of such law is to forestall unhealthy competition among practitioners. Late last week almost all the social media networks were set agog with a fictitious post that immediately went viral. It clear that the proponent of the rumour felt threatened by the meteoric rise of The New Heights Hospital ,Woji Port Harcourt. Since the rumour mongers could not compete favourably with the said hospital they decided to embark on a scandal against the hospital knowing very well that a greater number of Nigerians are gullible and could accept any crap without questioning or investigating. That's why is easier to have advertising online and it would probably have been easier if you had a good website design for small business  for this purpose.
Find below the fictitious post:
' Some group of blood thirsty occultists who go by the name "New Heights Consultant Hospital" located @ plot 200 Rumuogba Estate, beside Genesis Hotel Port Hacourt have invaded us.
Please be on the watch, for such name before you become the next victim. They parade themselves as orthopedics unfortunately they are into a whole lot of atrocities: they conduct delivery/ caesarian sections and pregnant mothers die daily in the pool of their own blood, babies are stolen for ritualism, abortion is as regularly as school runs.
But that is not even the main atrocity, these vampires harvest human parts from their victims, especially womb, liver, kidney and other vital human parts, They also operate on every bone fracture and dislocation case to collect blood and bone morrows for their blood banks.
Victims never recover from any health issues, some die immediately, while others suffer in pains for a few months and eventually pass on.
Please Save the next victim, it could have been anyone, without this information.
Kindly pass this massage to all your contacts, family, friends especially those in Port Harcourt city.
I have done my own.
God save us from satanic Doctors……….'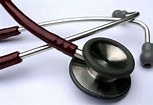 A classmate called my attention to the circulating malicious post by forwarding it to my Whatsapp page, knowing very well that I am a member of the Publicity Committee of the Nigerian Medical Association( NMA ) Rivers state Chapter. On receipt of the said malicious post, I contacted the chairman of our publicity committee who is the Public Relations' Officer. He immediately promised to contact the chairman for investigations to be launched into the matter . The Rivers state NMA chairman ,Dr D.D. Alasia immediately issued a public statement on receipt of the malicious post and promised to get to the root of the matter before 12 noon on Monday 5th June 2017.
His Press release was as follows:
'RE: KILLER ALERT!!!!! – Some group of blood thirsty occultists who go by the name "New Heights Consultant Hospital" located @ plot 200 Rumuogba Estate, beside Genesis Hotel Port Harcourt have invaded us. – The Nigerian Medical Association in Rivers state has seen this report on social media. We have sent a team from our clinical Governance unit and the Private doctors monitoring team to visit the facility, ascertain its registration status if it exists, verify the qualification of the practitioners in the said facility, verify the facility case trend and mortality records. The team will conclude and report before 12 noon today. The allegations are as yet unverifiable. We will advise a formal petition to be sent to The NMA Rivers state by the proponents of the story, for referral to the professional ethics and disciplinary committee and the Rivers state Director of Medical services ministry of health by any aggrieved client. The following numbers can be used for contact 07032400777, 08033391509, 08033129421. We will provide further update by after 12 noon. Dr Datonye Alasia Chairman NMA River State'
In about two hours before the 12 o'clock deadline for the investigating team to make their findings public, The chairman of the Rivers state Association of General and Private Medical Practitioners of Nigeria ( AGPMPN) posted on his social network page as follows:
''Just returning from the hospital where we carried out a thorough investigation with NMA CHAIR..DR ALASIA and Dr Olafare. We must thank Dr Elekwachi for the info though the post had gone viral. I can say the allegations are spurious..malicious..wild and totally baseless and unfounded. More later…I am returning to my hospital.
Dr. H. A. M. Sota, Chairman, Association of General and Private Medical Practitioners of Nigeria, Rivers State.'
'He sent his manager in 2015 to pick reg forms for the hospital. The registeration and annual dues were paid then but thereafter no payment or attendance. Once in the past his manager showed up to attend our gen meeting but we sent him away because he was not a doctor. Though he is yet to return his forms he (Dr Ifeanyi Nwagbara)is listed as a member.
Though we did not meet him in person, I got his number from his Medical officer and called him. He said he was in Lagos en route U.S.A. from Murtala Mohammed airport this afternoon. He gave permission for us to go round and investigate. He is well known by Prof Ekere..Dr Okpala..Prof Ikimalo et cetera. We are told he is a consultant Orthopaedic surgeon with IMSUTH and comes to PH on and off but has orthopaedic surgeons and other colleagues covering the hospital. He says he rarely sees cases outside orthopaedic/trauma but that because of HMOS he is forced to see general cases as well. That he has a Senior registrar in Gynaecology unit of UPTH,Dr Mba handling his occasional OBS/GYNAE cases. All hospitalizations currently and from December last year are 100% orthopaedic/trauma. His hospital records are very transparent and professionally detailed. This settles the case. That post was a malicious one.'

Finally, the Rivers state NMA chairman issued his own official statement after the investigation as follows:
'New Heights Hospital is run by a licensed medical practitioner and has qualified medical doctors in its employ rendering healthcare services. We spoke to patients on admission who expressed satisfaction with the services they received. The spectrum of people on admission were orthopaedic patients who had previously been mismanaged by traditional bone setters. Quality of service was acceptable in line with ethics and algorithms of service delivery. The hospital records show that there was no death reported since January 2016 and even March 2016 when it moved to the current site near genesis. The only ceaserean section done this year was performed by a qualified obstetrician and anaesthetist, with mother and baby alive. The patients on admission expressed shock at the stories which they also heard. The registration status of the clinic is no different from that of most other health facilities in the state. There is no substance to the social media allegations and we advise the public to ignore the stories. Anyone with legitimate grievance should write a formal petition which will be addressed by the professional ethics and disciplinary process and the regulatory medical council. We implore the public to report any Concerns on service issues through our stated channels and we assure we will deal with it speedily and honestly. Thank You. Dr Alasia Chairman NMA Rivers'
In view of this , I call on the doctor whose hospital's image was tarnished by that malicious post to rise up to the challenge . The originators of this malicious post must be fished out and brought to book. I also call on NMA both at the national and at the state levels to assist this hospital to get to the root of this matter. We should not allow our members be treated like this .That malicious post that went viral had spread beyond the shores of this country. I was surprised when my own twin brother, a practising lawyer outside the shores of this country called me to ask about this malicious post. Last year, I reported a case where one Dr Ejiogu at Nekede was paraded with other criminals at Imo state police headquarters over a fictitious charge of child trafficking, when the matter was investigated ,it was found that the doctor was innocent. My concern then was not setting the accused doctor free,I was more concerned on the reputation of the accused and the image of his hospital. From facts available ,it is clear that this current malicious post must have originated from those whose businesses were threatened by the existence and success of The New Heights Hospital ,Woji,Port Harcourt. The perpetrators must be brought to book to serve as a deterrent to others because when the frog in the front falls into a pit ,others will definitely take caution. There are newer technologies that can help track how this malicious post originated. Since NMA and AGPMPN officially refuted that obnoxious post, why has it not gone viral to disabuse the minds of the public about the hospital? The rebuttal should spread as fast as the malicious post because no matter the way we view it ,the reputation of the hospital is tarnished and the perpetrator(s) should not be allowed to go scot-free. Somebody should not be allowed to use malicious posts like this to destroy reputation that somebody built over the years ,
Sections 373 and 374 of the Criminal Code,Laws of Federal Republic of Nigeria,which is in pari-material to relevant sections in the Penal Code and Administration of Criminal Justice Sysytem of Lagos state, clearly treated what constitutes a defamatory matter as any matter likely to injure the reputation of any person(or his property) by exposing him to hatred,contempt,or ridicule,or likely to damage any person in his profession or trade by an injury to his reputation. These sections further list the different means by which such defamatory messages could be spread. The punishment is contained in section 375 of the same code and it states that anybody that publishes( or spreads) a defamatory matter is guilty of a misdemeanour and is liable to imprisonment for one year: and any person who publishes(or spreads) any defamatory matter knowing it to be false is liable to imprisonment for two years. The latter will be the punishment of the perpetrators of that malicious post as they were aware that the post was false at the time of uploading on the internet . The owner of the hospital should pursue the matter to its logical end ,while criminally prosecuting the perpetrators of the crime through the police or DPP (Directorate of Public Prosecution) ,he will also sue the perpetrators for defamation(civil suit) ,claiming billions of Naira for specific and General damages. He should exercise his inalienable right as it is enshrined in section 46 of the Nigeria's constitution (as amended). Today the owner of the hospital is a victim of man's inhumanity to fellow man ,who knows whose turn tomorrow?
en
SOURCE :The Nigerian Voice (local news)