When Will Lagos State Government End Casualisation Of Its Doctors?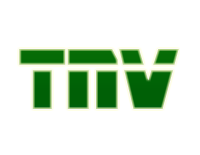 On the first of May 2017 globally regarded as Labour Day…a day specifically earmarked for the emancipation of workers….I found it expedient yet again to point out the casualisation of medical labour in Lagos State of Nigeria.
The unholy embodiment of this situation is a Dr Jide IDRIS, a two-time Commissioner of Health in the state.
Idris must have brought up this noxiously ingenious idea to his erstwhile principal and former governor, Babatunde Raji Fashola who embraced it with such obscene excitement only comparable to a bear hug!
Fashola probably urged further by the legendary lawyer hate for doctor "saw that it was good", then Ambode presumably reappointed the same evil genius ostensibly for an accurate perpetuation of this malady of sorts!
In their perverted minds….and the minds of the weird supporters of this anomaly, anything to "quieten these bellicose doctors and put them in their place" would do!
It somehow escapes the memories of those advocates that while strikes were a common feature by all cadres of health staff, it was only doctors that were so casualised!
I am unsure if these supporters are smart enough to realise that such demeaning of status and eroding of fevour may not be a wise way to bring out the best in an employee.
They keep mum on these issues or worse still, give vent to irate shouts of "cricify them!" in shameless encouragement to these governors and their porous ideas!
Has it ever occurred to these thoughtless mobs that our nation via our clueless governments, now trains doctors to benefit America and Europe?
And that as 97 out of every hundred medical graduates are so pushed out into saner climes, the scant remainders…equally striving to make a hurried and determined exit by still grappling with visas…are so maltreated and so trampled on by their own people!
And such remainders are further rendered idle as our governments demean orthodox medicine in preference for traditional medicine leading to an astronomical rise in our maternal mortality…about the highest in the world? Other health indices are no less horrible. These rulers and the irate mobs that ginger them just can't see the disconnect!
Given this horrible state of affairs, could anybody who still complains about Nigerian doctors be credited with any iota of sanity or common sense?
Could this commonality of idiocy be real?
Dr Tosin Akindele is a medical practitioner and public affairs analyst.
Source: The Nigerian Voice (opinions)