When you Pray in the Spirits, God will Answer Such Prayers…Actor, Majid Michel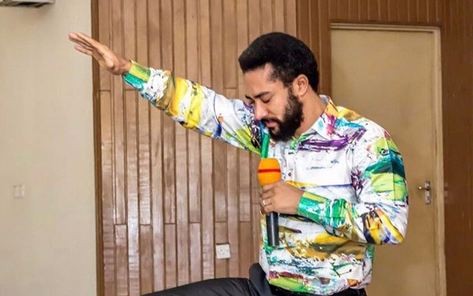 Source: Nathan Nathaniel Ekpo/Nollywoodgists.com
Ghanaian actor turned evangelist, Majid Michel, has come out to enlighten his fans on why some of their prayers are not being answered.
He pointed out that there are two types of prayers which is the normal prayer and the natural prayers but stressed that when one prays in the normal way, God will not answer such prayers.
According to him, "YOU!! ARE YOU PRAYiNG??? Ok! Which kind of prayer are you praying? There are 2 kinds of prayer. You can pray in the normal or the natural. That's the first kind of prayer. That doesn't work!! No it doesn't!! But if you know how to pray in the spirit,…thats the one that works. One thing you need to understand, you can quote the scripture all you want "i can do all things through Christ who strengthens me", "no weapon fashioned against me shall prosper".
"A thousand shall fall at my side and ten thousand at my right hand" …OK! Great!! …. BUT are you living it ??? Because quoting something doesn't mean you are living it. the devil knows between you quoting it and you living it. The Devil quotes too. He quoted Psalm 91 to Jesus in the wilderness when he was tempting Him, so what are you talking about? If you are living it, then you can say BRiNG iT ON DEViL. But if you are not living it, your prayers won't be living it too. Don't just read the word of God. LiVE iT.
en