Which Law Really Justify The Ban Of Jehovahs's Witnesses In Russia?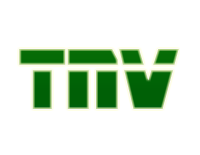 It was a "dark day" for more than eight million Jehovah's worldwide as Russia's Supreme Court on Thursday 20th April, 2017 banned Jehovah's Witnesses from operating anywhere in the country, accepting a request from the justice ministry that the religious organization be considered "an extremist" group.
"The court ordered the closure of the group's Russia headquarters and its 395 local chapters, as well as the seizure of its property" based on two "claimed reasons" by the plaintiff: posing a threat to the to the rights of the citizens, public order and public security and opposition to blood transfusions which violates Russian health care laws. –AP (an online media)
"Jehovah's Witnesses are more than 173,000 adherents in Russia. The group has come under increasing pressure over the past year, including a ban on distributing literature deemed to violate Russia's anti-extremism laws", the source added.
The entire world has been shaking since then following the above pronouncement by the court. This subject became story of moment and many were greatly disturbed. Some well-meaning individuals have empathized and sympathized with Jehovah's witnesses in Russia for the tragedy that befell them.
Meanwhile, President Donald Trump has sent a strong message to the Russia Federation over the Country's ban on the "peaceful activities" of Jehovah's Witnesses. Trump warns Russia to reverse its decision immediately else he would use the country's own constitution against them. –Fox news.
"You know right that this is contrary to the constitution of the land of the Russia Federation. I request you to reverse the decision immediately before I use your own constitution against you". – Trump warned
Trump went on to invite all Jehovah's Witnesses in Russia to seek asylum in the United States until their religious rights are reinstated in Russia. "As this is an infringement of your fundamental human rights, I therefore urge you to seek asylum in the United States until your rights are fully reinstated." – Trump urged.
From the above, it troubles the minds of many to know whether there are laws in the international community to shield the interest of Jehovah's witnesses in Russia at the face of this untold and disheartening catastrophe. If there is are, is the Russian government by their action respecting such laws or trampling on it?
Beyond the message sent by President Donald Trump to the Russian government, The United Nations recognized the importance of freedom of religion or belief in the 1948 Universal Declaration of Human Rights (Universal Declaration) under Article 18 which states "Everyone has the right to freedom of thought, conscience and religion; this right includes freedom to change his religion or belief, and freedom, either alone or in community with others and in public or private, to manifest his religion or belief in teaching, practice, worship and observance".
From the wordings of the above provision, can we honestly say that the ban of Jehovah's witnesses and their activities in Russia is legal? Or should we believe that the Russian government is not aware of the existence of this law? If they choose to be oblivious it, does it amount to a breach of law and infringement on rights of Jehovah's witnesses in Russia?
As contended by President Trump that Jehovah's witnesses are globally known for "peaceful activities" which of course is an obviously settled and proved truth, Article 20 of UDHR supports the peaceful assembly of Jehovah's Witnesses globally. It states: "Everyone has the right to freedom of peaceful assembly and association. No one may be compelled to belong to an association". Does it not further amount to breach of Fundamental Rights of the witnesses in Russia?
Similar provisions can be found in Article 18 of the International Covenant on Civil and Political Rights (Civil and Political Covenant), as well as other regional and specialized human rights instruments which is partly states "Everyone shall have the right to freedom of thought, conscience and religion. This right shall include freedom to have a religion or whatever belief of his [her] choice". What then are we castigating for goodness sake? The blunder in Russia is extremely worrisome.
Article 28 of chapter 2 of the Russian constitution states: "Everyone shall be guaranteed the right to freedom of conscience, to freedom of religious worship, including the right to profess, individually or jointly with others, any religion, or to profess no religion, to freely choose, possess and disseminate religious or other beliefs, and to act in conformity with them".
One need not be a Russian lawyer to grasp the meaning of the above section. But the question is: did Russian government respect the provision of this their law? Why can Jehovah's witnesses in Russia not be protected under this provision?
With the clear violation of these stated local and international laws, we are left with no two options than saying that the ban of Jehovah's witnesses in Russia is unjust, unlawful, mischievous and illegal.
What have Jehovah's witnesses done in Russia that warranted their ban and declaration as extremist? Have they ever caused any havoc or uproar in the country? What attributes of extremist do they portray? Are they extremists of love or hate if at all they are as declared?
So the question is not whether we will be extremists, but what kind of extremists we will be. Will we be extremists for hate or for love? Will we be extremists for the preservation of injustice or for the extension of justice? In that dramatic scene on Calvary's hill three men were crucified. We must never forget that all three were crucified for the same crime–the crime of extremism. Two were extremists for immorality, and thus fell below their environment. The other, Jesus Christ, was an extremist for love, truth and goodness, and thereby rose above his environment. – Martin Luther King Jr.
Fellow Nigerians and humans, is it not hypocritical for individuals and governmental authorities to attack Jehovah's witnesses (who accepts non blood treatments and herbs) for rejecting blood transfusion based on scriptural grounds and conscience leaving other denominations who do not take any drug at all without a word?
For those who think they've made it in life upon as a result of Jehovah's witnesses, I humbly urge you to read about Jehovah's witnesses in Germany under Adolf Hitler, in Soviet Union (USSR) and Eretria. Read also of Nebuchadnezzer, Pharaoh and Sennacherib of old from the Bible before maximizing your joy and happiness.
If it seems impossible from human standpoint for Jehovah's name to be heard in Russia, then Jehovah will certainly maneuver things for his Will to be done and for the sanctification of his name. No one has ever fought him and succeed.
There comes a time when one must take a position that is neither safe, nor politic, nor popular, but he must take it because conscience tells him it is right. – Martin Luther King Jr.
Thank you.
Edikan Ekanem is a student of University of Uyo, a contemporary writer and a columnist. He can be reached at 08130015006 or [email protected]
Source: The Nigerian Voice (opinions)