Whistle-blower Policy Should Include Arms Proliferation – Ekweremadu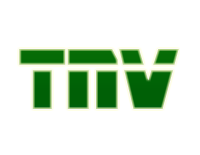 Source: thewillnigeria.com
SAN FRANCISCO, April 12, (THEWILL) – The Deputy Senate President, Ike Ekweremadu, has called on the federal government to extend its whistle-blower policy in the anti-corruption war to the proliferation of arms.
Ekweremadu made the call when a delegation of the Human Rights Writers Association of Nigeria (HURIWA) paid him a courtesy visit in his office, Abuja saying that the right to life remained the single most important human right, saying that unless such illicit arms were mopped up, the mass killings and destruction would continue.
According to a statement signed by his special adviser on media, Uche Anichukwu, Ekweremadu stressed the need for the respect of human rights in the implementation of whistle-blower policy in the war against corruption and proliferation of arms and decried the level of killings in the country, saying that the senate was worried about the situation.
"We just considered the report of the Senate Committee that investigated conflicts in many parts of Nigeria, especially the killings in Southern Kaduna.
"We asked the committee to go back and do more work, because the matter is such a very serious one."
"I also made it clear that as we have addressed money laundering and corruption with the whistle-blower policy, it is time to bring that to bear on arms proliferation in the country."
People keep arms all over the place and some people know where they are.
"It is time that those who know where these arms are should be able to blow the whistle on them," he said.
He said this would enable the security agencies to go after them and ensure that they were seized and destroyed.
SOURCE: The Nigerian Voice (local news)