WHO Provides Healthcare Services to Over 8.5 Million IDPs, Children,Women in North East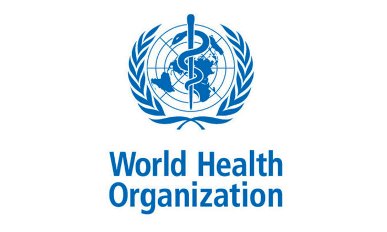 By Ahmed Abu, The Nigerian Voice, Maiduguri
Despite security challenges and all accompanying threats to public health workers which have resulted in rapid change in the work environment of the humanitarian partners in the north east of Nigeria including the recently returned Nigerien refugees repatriated and newly accessible people.
World Health Organization (WHO) has reached out to over 2.3 million people representing 31% with medical consultations, primary and secondary healthcare services by the health sector under the WHO leadership and coordination while more than 2.1 million children under five were vaccinated against polio in each of January, March and April 2018 rounds of campaigns in 25 LGAs.
The Director General, WHO, Mr. Tedros Ghebreyesus who disclosed this during his recent state working visit to Borno state added that more than 1 million beneficiaries were provided with integrated healthcare interventions including routine immunizations, ante natal care and treatments of minor ailments in hard-to-reach areas.
According to him, above all, 1 million internally displaced persons (IDPs) were vaccinated against yellow fever vaccination in Borno state while nearly 1 million beneficiaries were protected against cholera in kukawa, Borno state, Bade in Yobe state, Mubi North , Mubi South and Maiha LGAs of Adamawa state.
He further explained that over 200,000 newly accessible children were vaccinated against measles as some of the children were not vaccinated in the past 2 years or more and 646,000 children were screened for malnutrition including Severely Acute Malnourished (SAM) children who were referred to WHO supported Outpatient Therapeutic Programme (OTP) Treatment Centers.
The DG noted also that more than 437,000 internally displaced persons (IDPs) were dewormed and supplemented with vitamin A across Borno, Yobe and Adamawa states in addition to more than 239,000 internally displaced children under five years were vaccinated against polio in 214 IDPs Camps in Borno state alone.
Mr. Tedros said over 170,000 mothers and caregivers were reached out with key messages in infant and Young Child Feeding (YCF) and nearly 80,000 children consulted and treated for malaria, cough, pneumonia and diarrhea by Community Resource Persons (CORPs) while nearly 10,000 pregnant women were reached with Free HV Testing and Counselling Services (HTS) in Yobe state alone.
He also said that more than 9,000 beneficiaries were provided with mental health services for the first time at the Primary Healthcare facilities in Borno state alone and over 2,500 SAM children were successfully treated in 25 WHO Supported Stabilization Centers with 44 SAM kits, training, EC materials and kitchen equipment where development of Borno state Mental Health Strategic Framework (BMHSP), 2018-2021 will be incorporated in the Borno state Strategic Health Development Plan II, 2017-2021.
en
SOURCE :The Nigerian Voice (local news)