Why You Needto Know Your Genotype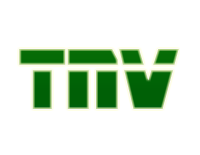 By Yabawa Lazarus and Winifred Ijafiya
"Oh! How I wish I never started all this". This was the sad statement made by Mr. Abraham Godwin (not real name) after losing two children to sickle cell anemia.
Sickle cell anemia is a type of genotype that makes an individual not only a carrier but a sickle cell anemia status of health. Genotype is the genetic make-up of an individual with reference to a trait or multiple traits. They are collection of genes passed from parents to the children.
Genotype are of different types, we have the AA, AS, and SS. People with genotype AA are prone to malaria sickness at early ages. Sickle cell arises when there is blockage in the in the blood vessels which inhibits the flow of oxygen, there will be changes in its original shape (disc shape) to a "sickle-like" or crescent-like shape, thus the name "sickle cell".
Sickle cell patients experience severe pains in body parts that lack oxygen flow. Their bone marrows will fail to produce red blood cells and this result to anemia. To save this crisis, blood is usually transfused to them.
According to Dr. Ijai Bulus Thliza of the University of Maiduguri Teaching Hospital (UMTH), said creating awareness on sickle anemia is very important because it is 100% preventable. He said sickle cell is the most studied and it has much information on it mode of transmission and complication.
Therefore in creating awareness, it is important for two partners to know their genotype before going too far. An AS cannot marry an AS or SS if only we want to prevent sickle cell anemia.
According to the mandelian model of inheritance, an AS partner that marries an AS partner has 75% of getting AA and AS child (ren) and 25% SS child (ren). But it is better avoided than treated because of the trauma in managing a child with sickle cell anemia and as we know, prevention is better than cure.
Taking care of a child who is SS can be a nightmare especially for couples who do not have the financial capacity and even for those with the financial resources, the child may still die from a crisis or complication that may occur when nobody expects it.
Hence, knowing your hemoglobin genotype before entering a relationship that could lead to marriage will enable you talk about it with your partner and if you are incompatible, the possibility of marriage can easily be ruled out at this early stage of relationship. Unlike when you are getting to know your hemoglobin genotype after proposal and the wedding is few weeks away.
Don't allow love to over shadow the future of the unborn, get to know your genotype early and that of your partner to avoid the pain in break-up of relationship. The future of the unborn should be secured by us.
Parents of SS always express regrets ever marrying their partner because of the complications and time spent in the hospital is so enormous. It has been proven statistically that, less than 5% of Africans with sickle cell anemia reach the age of 10, so 98% of them die before the age of 10.
Dr. Ijai advice AS partner not to marry an AS partner because once they have that sickle patients, then they will spent more time in the hospital, more resources, paying hospital bills and at the end the child may not even grow up to attain full development and even contribute to the world.
Yes, there are sickle cell patients that may live to their old age that is even if it is managed very well. But having that risk, you should know that a sickle cell patient cannot marry an AS or SS partner because the chances of giving birth to SS will increase.
Therefore, the suitable partner for SS and AS is AA. In this 21st century, it is important that everyone knows his/her genotype. It should be one of the early things you inquire from your partner not because you don't love them but because you care.
Let's make a collective effort to kick sickle cell anemia out of Nigeria, Africa and the world entirely by marrying the compatible partner. By doing so, we would definitely save the unborn generation from the trauma and premature death.
Yabawa Lazarus and Winifred Ijafiya are students of Mass Communication, University of Maiduguri 300 level.
SOURCE: The Nigerian Voice (local news)