Wike Says He Depends On God, Not Nigeria Police For Security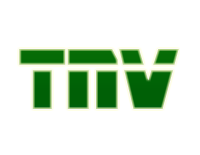 Source: thewillnigeria.com
BEVERLY HILLS, April 14, (THEWILL) – Governor Nyesom Wike of Rivers State has declared that he depends on God, not on the Nigeria Police Force for his security and safety, even as he debunked claim by the Force headquarters in Abuja that the number of policemen attached to him are up to 221.
Wike spoke in Port Harcourt on Thursday while addressing an event organised by the Peoples Democratic Party, PDP, to receive members of the All Progressives Congress, APC, who recently defected to the ruling party in the state.
He said, "Police said they gave me 221 policemen and that there was no time they planned to kill me. You know what 221 is. Where are they? The point is that did the IG hold meeting with four commissioners of police of different states or not?
"You dismissed policemen that were my security details; what it means is that if there are some persons want to attack me, they should not protect me. I was about going out and I was told I have no (security) aides. If you are not planning to kill me, would you do that?
"So, what is the denial all about? We don't expect them to say they did it. We know they will deny it. But let it be on record; I will continue to say that whether they like it or not, we depend on God's own security and not man's security."
The Governor further warned that any attempt by the APC, the Nigeria Police and the Independent National Electoral Commission, INEC, to rig the 2019 general elections in Rivers State would not work, and advised those in power at the center  to forget about the state in their election rigging schemes.
His words, "I have said it that whatever strategy they are plotting against 2019 in Rivers State will not work. If I were them, I will just forget about this state. They continue to tell the people lies and the people are tired of these lies. They are in Abuja; what are they doing in Abuja? Are you benefitting anything from Abuja?"
SOURCE: The Nigerian Voice (local news)