With Friends Like Ghana, nobody needs an enemy!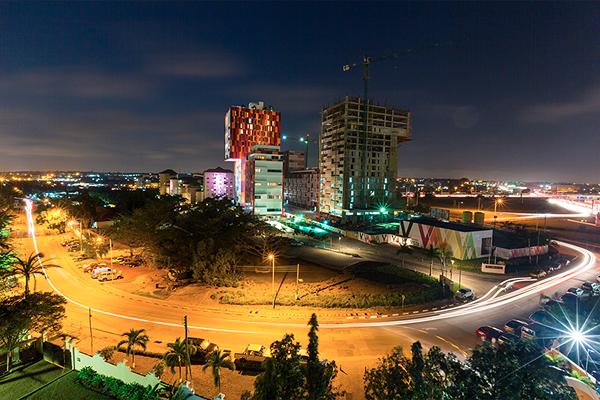 In the past two months, the media have been awash with the travails of Nigerian traders in the hands of their Ghanaian brothers. On the surface, it was a routine exercise undertaken by the Inter-Governmental Task Force on Trade,( Ministry of Trade, Investment Promotion and Ghanaian Union of Traders) to ensure proper documentations by foreign traders. As at end of August, the taskforce arrested 37 Nigerians and locked up 10 shops. But towards the end of September, the Association of Nigerian Traders petitioned the ECOWAS President and President of Nigeria, alleging that more than 400 shops had been closed in Kumasi alone. One of the issues in contention is the capital base of $1m ( N350m)stipulated for foreign traders by the Ghanaian authorities and whenever foreign is mentioned in Ghana, it is all about Nigeria and Nigerians. The Government of Ghana has ordered that all the shops be opened but Chief Nnaji of the Association of Nigerian Traders in Ghana stated that only five shops were symbolically opened and that a Nigerian trader who tried to open his shop was thoroughly beaten by Ghanaian Union of Traders thugs who used wielding machine to seal his shop, wondering Why is the government telling the whole world that the shops have been opened when they know it is not true? (Nigerian shops in Ghana, still shut, Guardian, 6/10/18, p10)
Well, this story is not new. What happened is that the sore was cosmetically bandaged without even a first-aid attention. Consequently, it has continued to fester until it started oozing embarrassingly putrid smell. More than 8 years ago( June, 2018), I wrote on this disturbing trend and raised some posers. Read my comments then and note that the posers I raised then are still relevant today and if this matter is not decisively handled, it will only get worse, The ministries of trade and foreign affairs should delve into this protracted matter. My position in 2010 follows hereunder. Note that the capital requirement has moved from $300,000 to $1m!
Nigeria and Ghana have always had a lot in common because we were both colonised by Britain. We once had a lot of institutions in common, including the West African Examination Council (WAEC) which is the last man standing. We inherited similar political and economic structures, and of course, we are neighbours. Nigeria has done the best it can for Ghana in its 'Big-Brother' role in Africa and under its centerpiece and neighbourhood diplomacy. On the personal level, there are several marriages between citizens of both countries, generating other sanguine relationships, friendships and business relationships. Because of all these, when things 'scattered' in Ghana, Ghanaians migrated to Nigeria – and not surprisingly, when things 'scattered' in Nigeria, Nigerians trooped to Ghana.
But there are disturbing reports from Ghana about increasing hostility towards Nigerians. This hostility is from the Government of Ghana and is official! It appears that while we are spitting peppery mixtures on their chests, they are spitting theirs directly into our eyes! About three years ago(2007), Nigerian films were banned in Ghana. That unfriendly development was later explained away as an action of Ghanaian film-makers, and that their grouse was that Ghanaians were no longer watching local movies, which was adversely affecting their industry and profession. That was despite the fact that some of those Nigerian movies were shot in Ghana and boast of a large dose of talented Ghanaians, and that Ghanaian movies were and are selling in Nigeria.In any case, in terms of cast and crew, it is even difficult to separate Nigerian from Ghanaian movies.
During the banking consolidation process, foreign banks were required to recapitalise to the tune of $43million by December 31, 2009, while Ghanaian banks were required to recapitalise to $18million by 31 December 31, 2010 and then $43million by December 31, 2011. Of course, in Ghana today, officially, socially and privately, the word 'foreign' refers to Nigeria and Nigerians.About three years ago, the Ghanaian government, through its Ministry of Trade and Industries and the Investment Promotion Commission, resuscitated an old law requiring foreigners (Nigerians) engaged in any kind of trade (even if it is the retail of recharge-cards) to register with $300,000.00, an equivalent of N45million! Each of them is also expected to employ at least 10 Ghanaians.
I don't know how many Ghanaian traders boast of a net-worth of $300,000, but I know that not up to 5 percent of Nigerian traders at home are worth that much – and that those currently in Ghana would not have gone there if they could afford $300,000. The matter has dragged on since then, but it appears that the Ghanaian government lost patience with those 'foreigners' and embarked on mass closure of Nigerian shops in Ghana. Currently, about 1000 of such shops have been closed to the delight of Ghanaian traders and their associations.
In line with this operation 'away-with-Nigerians', Globacom received its dose of the bitter medicine and threatened to quit Ghana out of frustration, despite the billions of Naira already committed. Globacom, which was planning a simultaneous roll-out in Ghana, complained about delay in mast construction permit, ban on further mast deployment, massive destruction of Glo-boxes and bill-boards, delay in the approval of the swift deployment programme, and encroachment on its frequency.
This official anti-Nigerian tendency is against the ECOWAS protocol on free trade and free movement of people and the spirit of globalisation. But Nigerians have experienced similar treatments (in smaller proportions) from our francophone neighbours. This is particularly painful and even surprising because it is coming from a supposedly friendly neighbor like Ghana. Already, a Federal Government delegation consisting of the Minister of Foreign Affairs and Minister of State for Commerce had gone to Accra over the matter, while the Senate president has publicly, in Accra, condemned the hostile and 'harsh economic conditions' to which Nigerian entrepreneurs were subjected by the Ghanaian authorities. But this is may not be enough. The first thing is to find out why Ghana is persistently hitting us below the belt and apparently repaying our brotherly gestures with enemy-actions.
Establishing whether there are other reasons beyond economic nationalism is necessary as it will influence our subsequent reactions. But whatever the case, we should take bold and decisive actions to express our displeasure about what is happening and our rejection of same.While I do not support 'an-eye-for-an-eye' approach because we shall all become blind in the process, we need to react with the same seriousness and single-mindedness with which we reacted to Ghadaffi's recent statement about the balkanisation of Nigeria. You may call it aggressive/forceful diplomacy, but it doesn't have to be up to the Libyan dimension.
There are however other matters arising out of this development. How will Nigerian authorities protest the hostile treatment meted to Nigerians abroad when they treat Nigerians at home with utmost disdain? Our traders are subjected to multiple taxes, demolition of shops, confiscation of wares, banning and unbanning of items of trade, and seizure and auctioning of goods to officials and cronies. Furthermore, if the Nigerian business environment had been conducive, most of our people would not have trooped to Ghana in the first instance. So, we have to begin from the beginning by humanising our attitude to our trading class and entrepreneurs, and also get our acts together so as to have a conducive environment at home.
Ik Muo, writes from Department of Business administration, OOU, Ago Iwoye
[email protected] ; [email protected],edu.ng ; 08033026625…
en
SOURCE :The Nigerian Voice (opinions)