Workers Day: Uwajumogu Salutes Nigerian Workers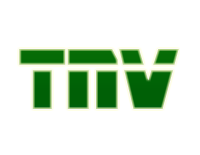 The Senator representing Imo north in the 8th senate of the National Assembly and the former speaker of the Imo state House of Assembly, Distinguished Senator Benjamin Uwajumogu, has congratulated Imo north workers and indeed every Nigerian worker, on the commemoration of this year's workers day celebration, maintaining that the future holds great promises and potentials for the average Nigerian worker.
In his goodwill message to Nigerian workers, which was released to the press by his Media office, yesterday in Abuja, the compassionate Senator, congratulated Nigerian workers for their hard work, Understanding, resilience and commitment to the change administration of the All Progressive Congress APC, led Federal and State government, despite seeming challenges in the area of payment of salaries and other allowances.
While describing the Nigerian worker as the engine room of any democratic structure, Uwajumogu, appealed to the federal and state governments to take advantage of this year's workers day to reflect on ways of improving the plight of the average Nigerian worker. He also appealed to Nigerian workers to reciprocate government's good intentions by rededicating themselves towards national reconstruction and growth, which current attitude of graft, corruption, lack of loyalty to employers and willful sabotage of responsibilities do not encourage.
On the temporary hardship been faced by Nigerian workers, due to non-availability of funds for prompt payment of salaries, while describing Nigeria as a country that is presently experiencing revitalization and positive change in all facets of its National life, admonished Nigerian workers on sacrifice and to exercise patience with the current administration, in order to give the government more time in its effort to completely turn things around, for the common good of all Nigerians.
He reminded them of the need to continue in their support for the administrations yearning to fight corruption and to stabilize the county's damaged economy through massive creation of jobs, blocking of leakages, prudent management of resources and diversification of the economy. Adding that an average Nigerian worker has every reason to celebrate as the nation is gradually coming out of recession.
While wishing them a joyful and happy celebrations, the Senator further maintained that the sacrifices and unity of purpose exhibited by the founding fathers, during the colonial days should be an indispensable virtue every Nigerian worker must strive to emulate in order to make our country great again.
Source: The Nigerian Voice (local news)