World Bank Country Director Seeks Coordination Among Communication Officers On Project Implementations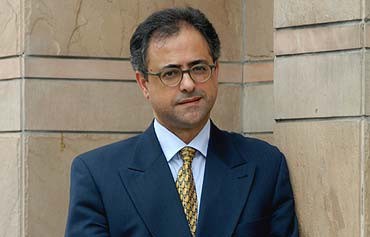 World Bank Country Director in Nigeria, Mr. Rachid Benmessaoud has called on Communication Officers, Public Relations Officers and members of Project Implementation Units (PIUs) across the 36 states of the federation and Abuja to ensure proper Coordination amongst them for better service delivery.
He said, World Bank in partnership with federal government of Nigeria is much concerned about disbursement of funds, and how effective the funds disbursed for each developmental projects are judiciously used and communicated to engaged stakeholders and communities about the success stories recorded or achieved.
Benmessaoud made the call during a One- Day capacity building workshop for all communication officers and other key members in projects across the portfolio, with the theme "Mainstreaming Communications in World Bank Assisted Projects."
The Workshop which took place on Monday at Chelsea Hotel, Central Business District, Abuja was well attended by Communication Officers of World Bank Assisted Projects from all the 36 states, stakeholders and members of PIUs.
He said, Coordination approach will not only avoid duplication of efforts, but also better connect with critical stakeholders throughout the Project life cycle, and provide an in-depth on how to design, improve and implement strategic communication which align with the Project Development Objectives in all the states of the federation.
The Workshop he said, is aimed to: " Provide knowledge on effective communication including crisis communication, equip participants with best practices in Communicating World Bank – Supported Project activities such as FADAMA, Nigeria Health Investment Project (NSHIP)/ Performance Based Financing (PBF) in contracted Health Facilities, Community and Social Development Projects among others".
The Country Director also said, the workshop which is timely because it will explore new narratives for development communication officers; effective storytelling and technical writing skills, create a network of World Bank – Assisted Project for communication officers to provide opportunity for peer learning, to cross -share knowledge and direct experiences from the field, and build a community of practice through the use of traditional and social media platforms to inform, involve and transfer output.
He commended government particularly the state governors for their prompt payment of counterparts funding to World Bank and other development partners in sustaining people oriented projects in Nigeria.
Also in his presentation, the Director, World Bank External and Corporate Relations (ECRGP), Mr. Sumir Lal, extensively spoke on Managing Reputational Risk and Crisis Communication in Project implementation, which according to him, is everybody's business.
Mallam Kundili Bukar and Iliya Adamu Miringa who are members of PIU/ NSHIP in Borno state and other participants expressed satisfaction with knowledge derived from the workshop, adding that, it is timely, as it would enable them to set up and communicate effectively to ensure result based oriented activities are achieved.
en
SOURCE :The Nigerian Voice (local news)