World Menstrual Hygiene Day: NGO to sensitize girls on personal hygiene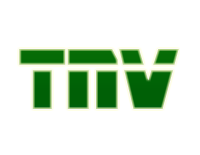 By Nofisat Marindoti, Osogbo
A Non-Governmental Organization, Adonis Quality Life Initiative (AQLI) is organizing a day sensitization for young females on Menstrual Hygiene in Osun State following reports on the high rate of genital diseases especially in teenage girls.
The 2017 edition tagged "Education", of the annual programme is in commemoration of the World Menstrual Hygiene Day which os usually on every May 28 and is targeted at creating more awareness about personal hygiene during menstruation for female students in high schools across the state.
A statement by the NGO's Coordinator, Mr Seun Ayo Isola, indicated that there is a need to increase the literacy level of the targeted audience on the various genital diseases.
Isola added that the programme would also be a platform for the participants to add more to their knowledge on the management of some personal challenges especially as it deals with being a teenager.
Venue of the event according to the release is the Government Technical College Playground, Osogbo at 10am on the 25th of May, 2017.
The NGO however called on individuals, government officials and those invited to honour the highly educative and beneficial programme.
Source: The Nigerian Voice (local news)