YAHOO PLUS: Philanthropist Decry High Rate Of Crime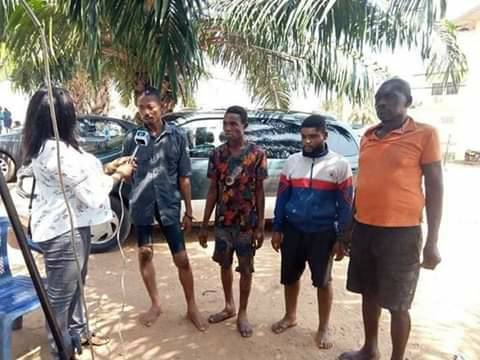 By Kenneth Orusi, The Nigerian Voice, Asaba
A retired medical personnel and philanthropist, Mrs. Patricia Ideh, has called on youths to engage themselves in meaningful ventures that would impact positively on their lives and shun acts capable of jeopardizing the norms and values of the society.
Mrs. Ideh, who gave the advice in Okpanam in Oshimili north local government area shortly after a Thanksgiving service at the St. Michael's Catholic Church, Okpanam decried the alarming rate of crime in recent time such as ritual killings, cultism and yahoos.
While urging parents to be mindful of the kind of friends their children keep, Mrs. Ideh called on security agencies and government to deal decisively with any culprits in the illicit acts, just as she tasked individuals to always report suspected cases of crime to the police to enable them act on time rather than after the crimes had been committed.
Mrs. Ideh said that she decided to appreciate God for the gift of life and other numerous blessings, stressing the need for all living beings to give back to God, even as she reiterated that her good parental upbringing had influenced her lifestyle, particularly the manner she touches lives.
In a sermon, the Parish Priest of the St. Michael's Catholic Church, Okpanam, Rev Fr. Charles Egwuenu emphasized the need for youths of nowadays to desist from material things and avoid the 'get rich quick syndrome'.
Rev Fr. Egwuenu reminded the congregation that the advent period was significant in the life of every Christian, adding that it was a time to appreciate and make peace with God as well as the society in general.
en
SOURCE :The Nigerian Voice (local news)