YDP Gubernatorial candidate confident of winning September 22nd election in Osun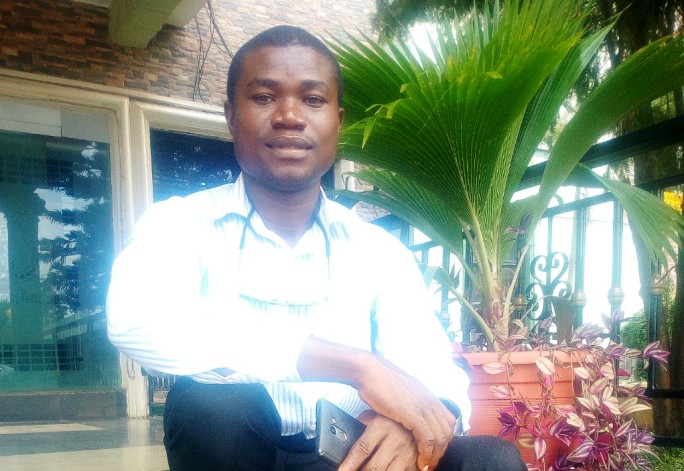 By Olawale Adewale, The Nigerian Voice, Osogbo
The gubernatorial candidate of Young Democratic Party (YDP) in the September 22nd election in Osun State, Mr Adebayo Adeolu Elisha has said that he is confident of winning the election.
He said this in Osogbo, capital of Osun State while presenting his 7-point agenda for the people if elected as next governor of the state.
The 35-year-old politician said he has the capacity to rule the state and deliver the dividends of democracy to the people. He solicited for supports of the residents of Osun vote for him to enable him achieve his ambition.
With his 7-point agenda, the youngest gubernatorial candidate in the gubernatorial election promised to take the state to greater heights if elected.
Top on his agenda is agriculture and the candidate explained the with agriculture only, many problems facing the state would be addressed and resolved.
According to him, "my agenda for Osun include Employment opportunities via modern system of farming. We will create not less than a million job from all departments of agriculture and other links to agriculture."
"We shall introduce buying back policy to ease the farmers further challenges associated to sales. This will help to create jobs for all and generate not less than 200% increase in the state Internally Generated Revenue. This first agenda is capable of solving every other problem."
Other items on his agenda include provision of quality healthcare delivery, provision of quality education, ensuring security of lives and properties of the people of the state and care for people with vulnerability, particularly the aged.
He also promised to establish industries and promote local business to thrive. He assured that sport activities would be encouraged in the state from the grassroot to the higher professional level so as to discover talented athletes in the state and project them to become great in life.
en
SOURCE :The Nigerian Voice (local news)