Yoruba Group Lauds INEC over Ekiti Governorship Election.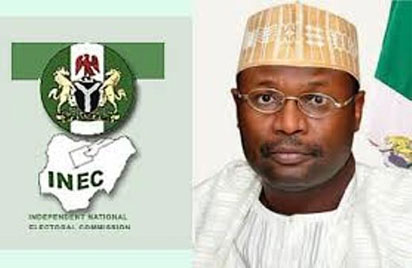 By OLUFEMI LAWSON AKINDELE
A Yoruba Socio-cultural organisation, Yoruba Revolutionary Assembly (YORA) has described the conduct of last Saturday's governorship election in Ekiti State, as a milestone, in the journey for the advancement of Democracy in Nigeria.
In a statement issued today in Lagos after its Executive meeting, the Secretary General of the group, Prince Joseph Olarinde, who was present in Ekiti State during the election, applauded the Independent National Electoral Commission, INEC for meeting the aspiration of the people of Ekiti State, for a free and fair election, devoid of violence and manipulation.
Olarinde further said, the INEC, under the leadership of Professor Mahmood Yakubu have demonstrated an unprecedented level of professionalism, judging by the deployment of electoral material and personnel by the commission, earlier than the commencement time, in most polling station, during the election.
The group said that though there were few hitches on the part of the INEC, in respect of few cases of non-functioning Voters card readers, it insisted that the election was among the freest and fairest ever to be conducted by the commission.
The Ekiti Governorship election was won by the candidate of the All Progressives Congress (APC) Dr Kayode Fayemi.
"We wish to state, for the sake of emphasis, that we are satisfied, with the overall conduct of INEC, during the elections, especially in the discharge of the duties of its officials, at the polling units, and collation centres. Overall, our observation indicated that 86% of our people, rated the performance of INEC agents in the Ekiti governorship election as 'very good'.
Meanwhile, the group have called for further inter-agency collaboration, to enhance the work of INEC, as the commission prepares for the 2019 General elections. The group said the feat attained by INEC in Ekiti, can only be sustained, if other stakeholders such as the Security agencies, National Orientation Agency, Civil Society and Media, supports the Commission's efforts, in delivering free, fair and credible elections.
The group also said it shall soon be engaging the people of the Southwest region, in public enlightenment on the dangers of vote trading on the credibility of elections and prospect of good governance, advising that security agents and political parties, to show more commitment in curbing vote trading and voters inducement during future elections.
en
SOURCE :The Nigerian Voice (local news)