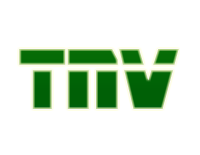 In life we all go through tough times. The enemy plans them in order to destroy us, but God allows them in order to; 1) sharpen us and 2) develop us for his purpose.
God give us grace to go through these tough times. If we overcome, God promotes us to a high position. If we do not overcome we will remain weak and immature babies, unfit for greater responsibilities.
Now, God made you the way you are and placed you where you are for a purpose. It's not a mistake that you are in a family struggling, no. It's not a mistake that you are a man, you are black (or any race), you are shorter/taller etc. You were made perfect for the plan.
By now you are asking 'what must I do?' I will tell you. Listen to God! And obey him. Do what he tells you to do, only! That's what Jesus did. That's what Joseph did. In tough times it is imperative to hear God and be led by his Spirit.
If you had prevented Joseph's brother from selling him , you were going to go against God's plan. He was going to stay in his father house becoming a mushy-mushy boy, weak and useless; and was never going to be the leader of Egypt.
If you had prevented them from killing Jesus , then how were we going to be saved! That's why at times you have to discern when it comes to helping people. You don't want to find yourself violating God's plan in a person just because you feel sorry for him/her. Discern in your spirit (especially if a person is not dying), and do what God tells you.
Your challenges have been ordained by God for you for a reason. He knows that you can overcome them. Talk to God he will tell you why and how. Listen to him. In dark times many people become desperate. Esau sold his birth right in desperation. Instead of enduring hunger for an hour (and prepare a meal) he lost everything for a meal!
When faced with serious challenges here are my two final words, 1) Do not be desperate and, 2) Listen to God for clear instructions.
You are being sharpened!
If you enjoyed this article, share it with your most favourite friends!
Please share your thoughts, ideas and comments below!
© Copyright 2015 by It's My Footprint, www.itsmyfootprint.com .
Taka Sande, www.takasande.com is an author, an entrepreneur and development activist. He has a passion for making a difference by influencing and adding value to people's lives. He is the founder of the blog It's My Footprint, http://www.itsmyfootprint.com /.
SOURCE: The Nigerian Voice (opinions)