Zidane Speaks On Espanyol Loss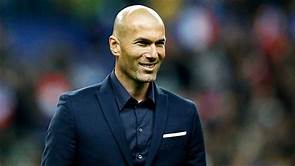 By Ibrahim Taiwo , The Nigerian Voice Sports
Real Madrid lost to Espanyol on Tuesday Night at the RCDE Stadium, their 5th loss of the 2017/2018 Laliga Season.
Moreno's 93rd-minute winner gave Espanyol their first win against Real Madrid in a Decade
Cristiano Ronaldo and Luka Modric were rested, the duo were expectedly missed in the match as the Champions struggled to break the Catalan side defense.
Zinedine Zidane says his team did not deserve to lose the match after creating a lot of goalscoring opportunities
"We absolutely didn't deserve that goal. We had a really good first half, we created a lot of chances but didn't score."
"The second half was worse, but we didn't deserve a last-minute defeat."
"It's a blow because the result didn't fit the performance. I don't have to have a go out any of my players, we didn't get what we wanted."
"There isn't a 'plan B'. It's a team with 25 players and every match we have to choose a team. Today it hasn't gone well."
"I don't think there was a lack of tension. We played well in the match. Espanyol didn't create many chances against us, the 1-0 is undeserved, but this is football."
"Sometimes, you can't understand football, you just have to accept the bad times."
"After five games of good results and good play, today we didn't manage it."
"Bale as the striker? Things haven't gone well for us. It didn't work for many reasons, not because of one player."
"The team is calm that we're in good form with the win over PSG which gave us a lot of belief and we still have it."
"The team will go out very motivated and for the win in the second leg."
Barcelona will go 14 points clear of Real Madrid if they win against Las Palmas Tonight.
en
SOURCE :The Nigerian Voice (sport)